Erin L. Johnson
Erin Johnson is a founding partner of JCJ Insurance Agency. Erin focuses on the unique insurance and risk management needs of architects, engineers, surveyors and developers.
Before forming her own agency, Erin worked as a commercial lines agent for Lykes Insurance. Prior to insurance, Erin was involved in the real estate industry. Her real estate career began with Century 21 in Tallahassee, FL and continued when she joined Pulte Homes. With Pulte Homes, Erin held positions in Sales and Recruiting & Development until she left to pursue a career in commercial insurance. As a commercial lines insurance agent with a background in real estate, Erin is a strategic partner to those in the commercial real estate, construction, and design industries.
Erin graduated magna cum laude from Georgia State University with a Bachelor of Arts in Literature. She holds a Florida General Lines Property & Casualty insurance license and held a Florida Real Estate Sales Associate license until 2013. Erin is actively involved with AIA, FES, ASHE, a/e ProNet, and CREW Orlando, where she is a past board member. Erin is currently working on her Registered Professional Liability Underwriter designation.
Erin lives in Winter Park with her daughters Dayton and Mia.
Speaking Engagements
August 2017, FES/FICE Annual Convention – West Palm Beach (1 PDH)
Managing Risk through Contract Language
February 2017, Florida Engineering Society – West Palm Beach (4 PDHs)
Common Mistakes leading to Claims; Indemnification Clauses
Insurance Basics 101; Your Application Matters
December 2016, Florida Engineering Society – Jacksonville (4 PDHs)
Common Mistakes leading to Claims; Indemnification Clauses;
Insurance Basics 101; Your Application Matters
December 2016, AIA Florida – Orlando
Insurance Basics 101: Demystifying Your Insurance Program (1.0 HSW)
Managing Risk through Contract Language (1.0 HSW)
September 2016, Florida Engineering Society – Tampa (4 PDHs)
Common Mistakes leading to Claims; Indemnification Clauses;
Insurance Basics 101; Your Application Matters
July 2016, ULI Orlando
Risky Business: Avoiding Claims and Litigation Panel Discussion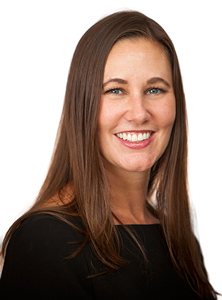 ejohnson@jcj-insurance.com
321-445-9968